I got my icebreaker with the HDMI Pmod yesterday.
Here it is running the VGA demo from the fpga4fun site, using a Digilent VGA Pmod and a homemade quadrature one.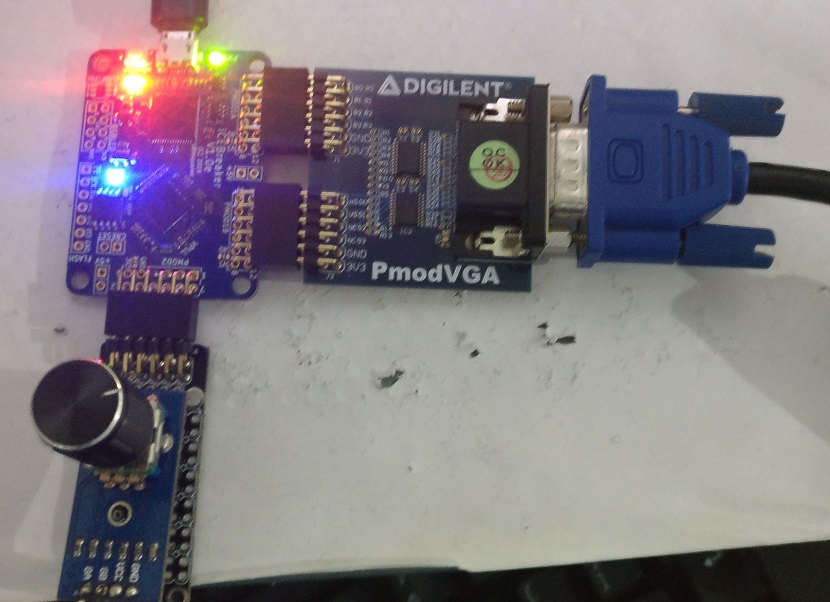 I will probably convert that to use the HDMI Pmod.
I am looking at porting the NES games console implementation that @daveshah had working on an Upduino UP5K device a couple of years ago, to the icebreaker, and to see if I can make that work with HDMI.